Personalized decor items & gifts for your little one
EXPLORE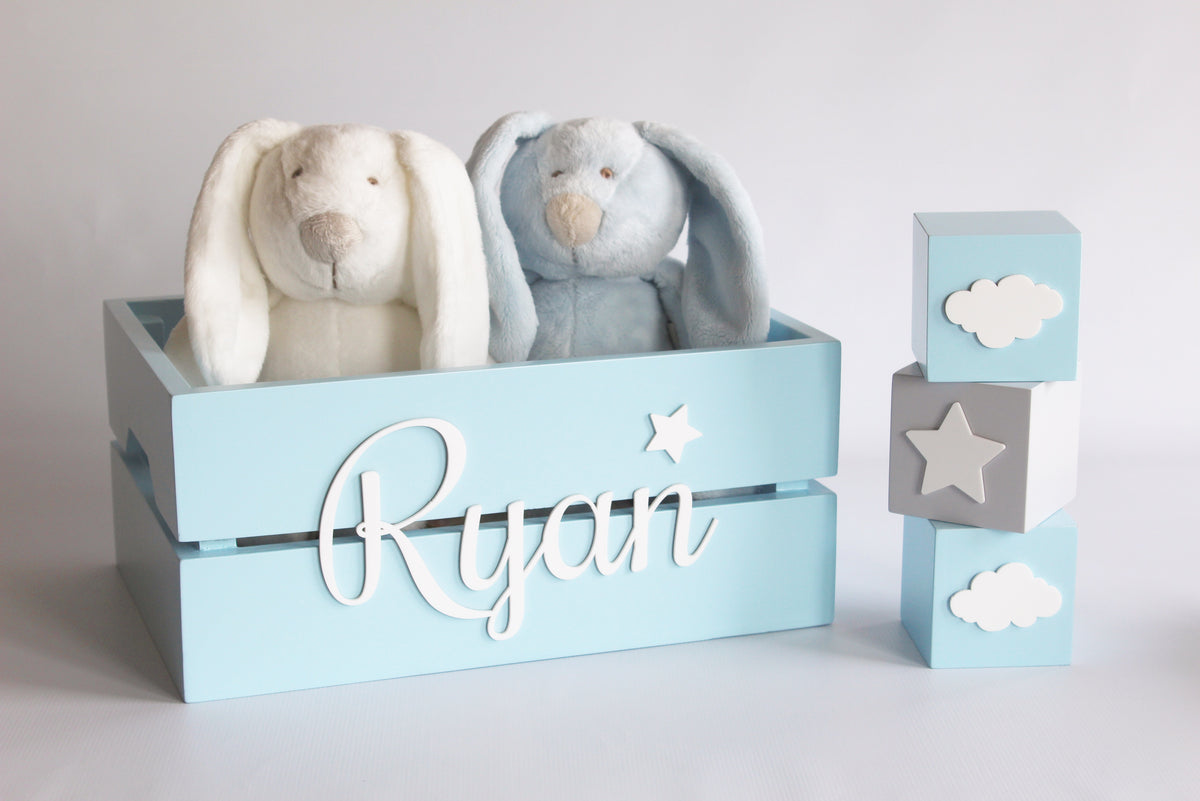 PERSONALIZED BOXES
Our Personalized Name Boxes are great to store your little ones little items. They can be used to store books, shoes, toys etc and make a great keepsake box. They are also the perfect gift to give someone.
View Name Boxes
NAME BLOCKS
Enhance your baby's room with our gorgeous name blocks. They are available in Pink, Blue and Grey. You can also add shapes to your name blocks. We have stars, hearts, flowers, rockets and clouds. Mix and Match colours, shapes and number to create a lovely decor item.
View Name Blocks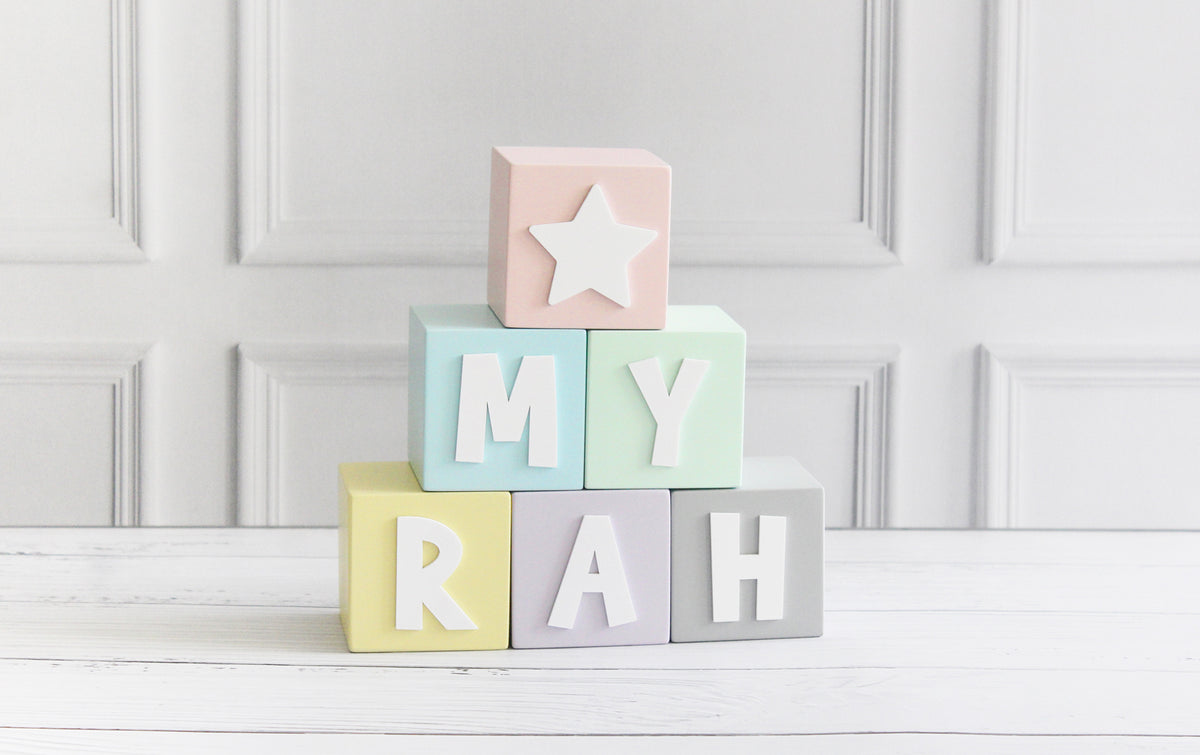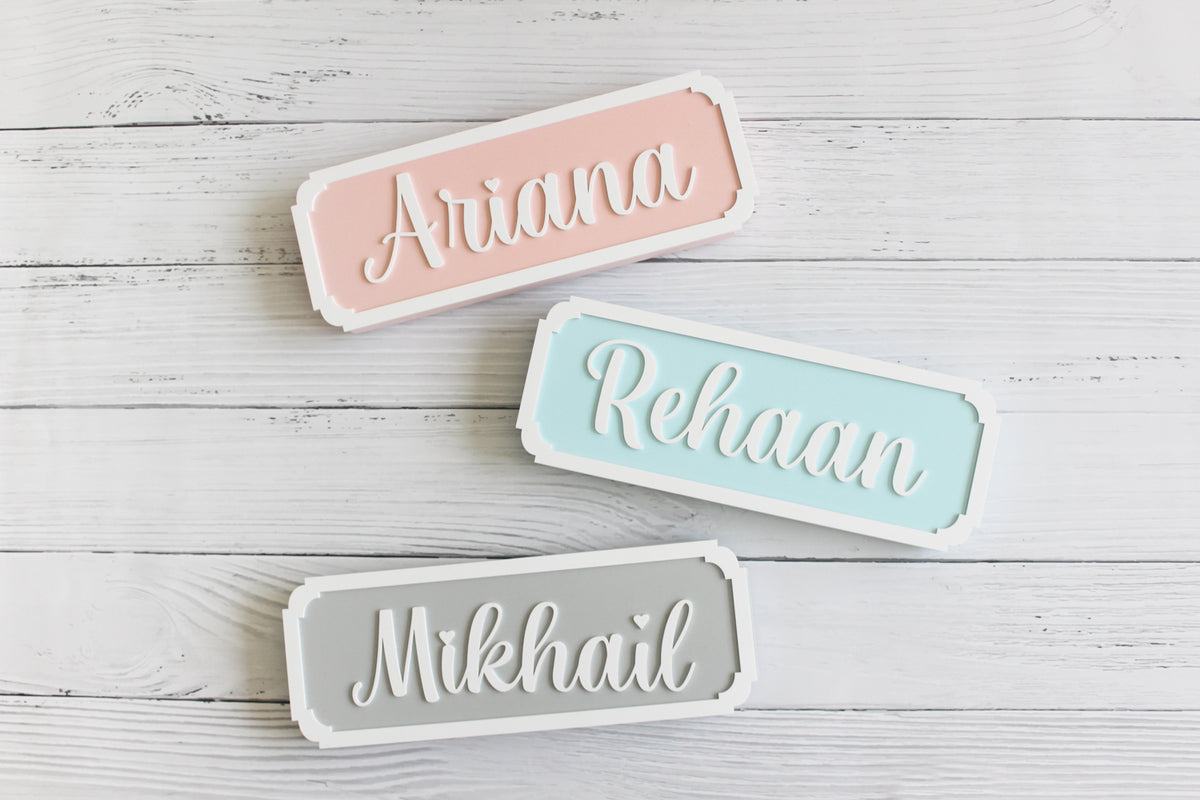 NAME PLAQUES
Our Name Plaques will look stunning in your child's room. They are freestanding and will look great on any shelf or chest of drawers. Choose between 3 colours and 2 fonts to create your masterpiece. They are available in 3 sizes.
View Name Plaques
PERSONALIZED LIGHTS
Light up your child's room with our personalized lights. We have a star shaped light, a crown light, a Hollywood name sign light, a Hot Air Balloon Light and many more. Choose from 4 colours. Pink, blue, grey and yellow.
View Lights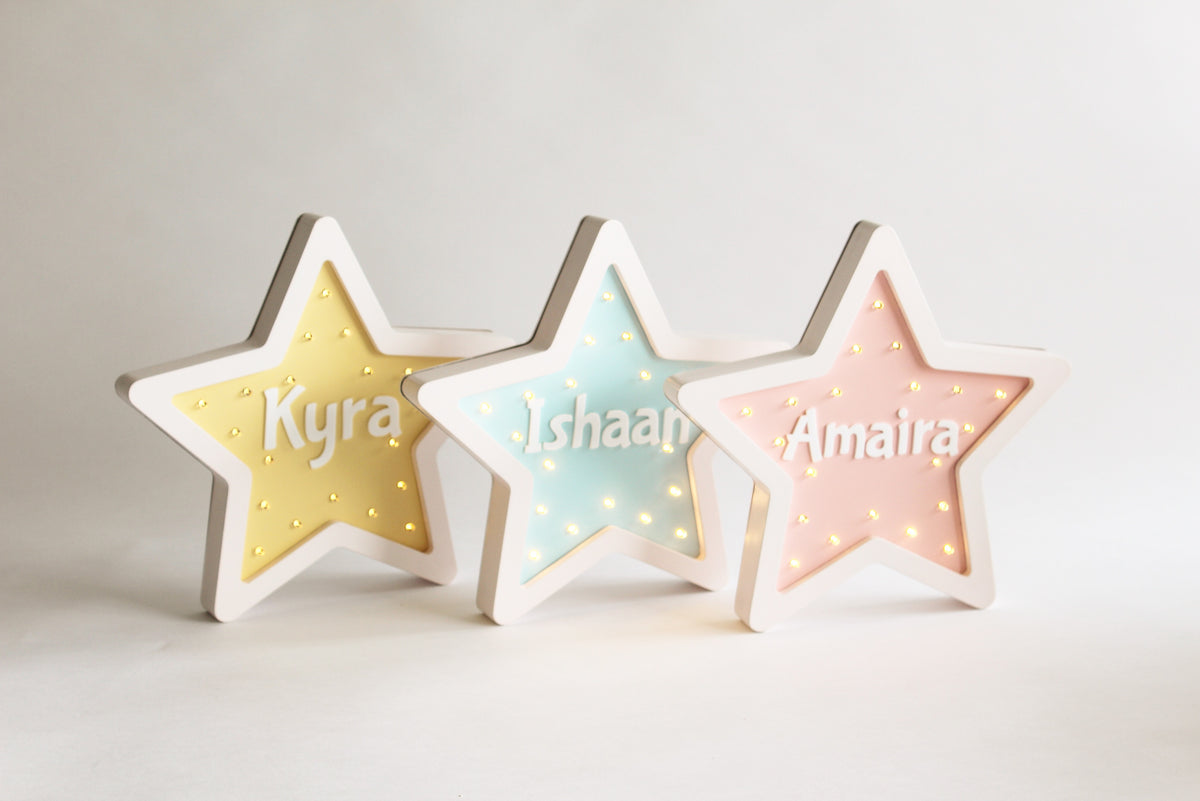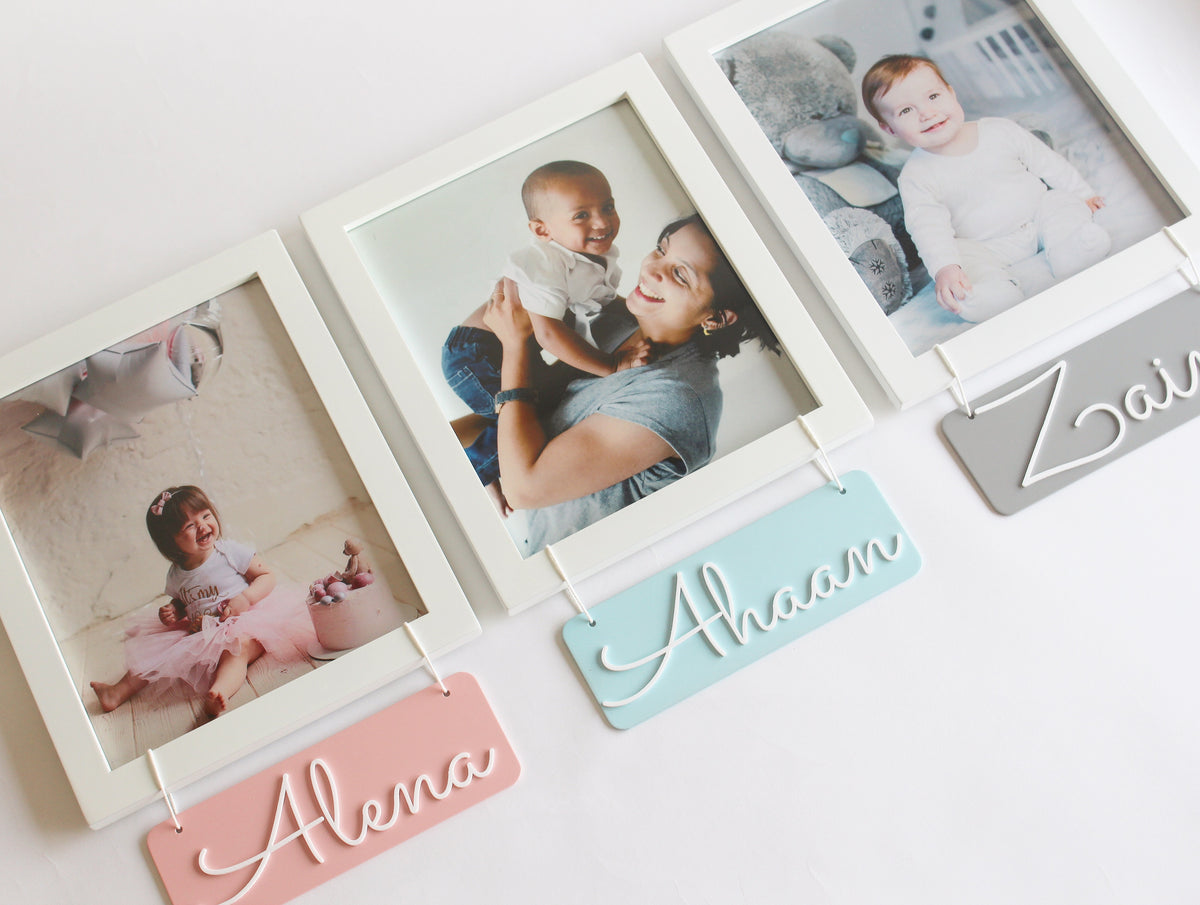 WALL DECOR
Enhance your baby's room with our adorable wall decor. We have clocks, name signs, star bunting, personalized picture frames, birth statistics frame and wall art as well. We've got some lovely options. Do check them out.
View Wall Decor
SHELVES
Your child's room will look great with our shelves. We have a cloud and a crown theme shelf. Stack our blocks or check out our shelf decor section to spruce up these wall shelves.
View Shelves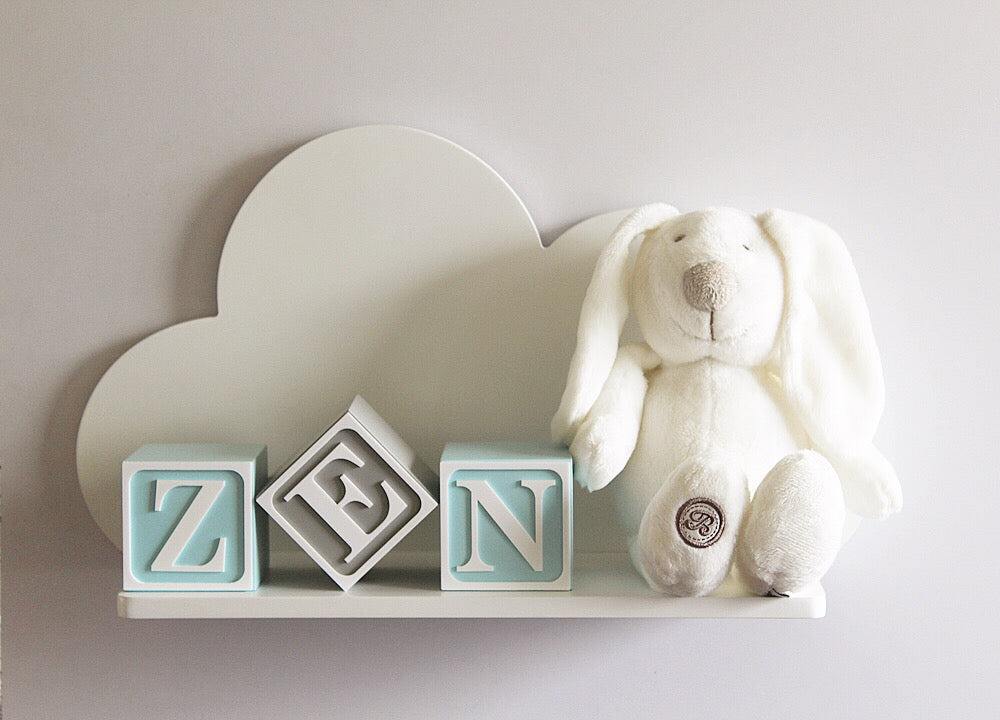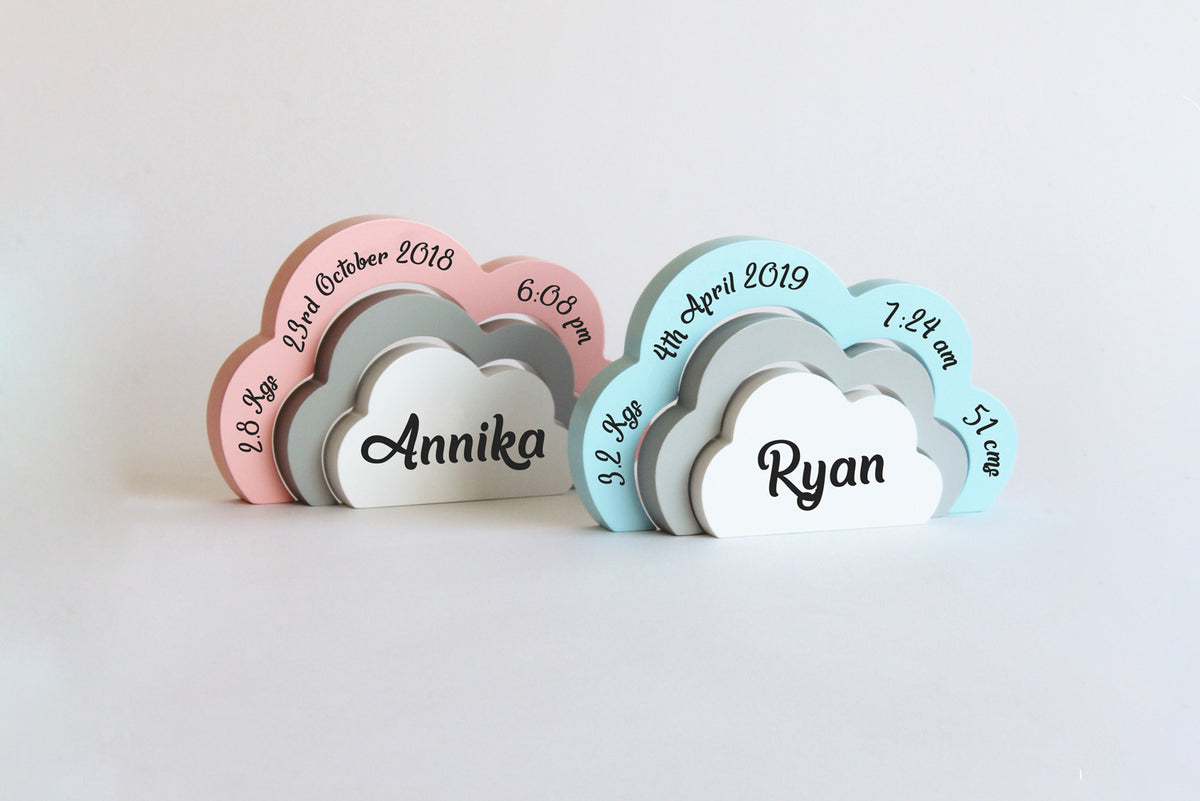 SHELF DECOR
Adorn your shelves with our adorable hand crafted shelf decor. We have Elephants, Dinosaurs, Houses, Camper Vans and Name signs. They make a lovely gift to give someone for a baby shower or birth.
View Shelf Decor
Radhika Galani
One of the best websites to shop for personalized room decor. I ordered the personalized name frame and it looks absolutely adorable in my son's room.
Anushka Sen
Love shopping from The Tiny Trove. The quality of the products are very good and are totally worth the price. The products are great for gifting.
Sana Khan
Just so loved the box I ordered. And to top it all, it worked as the best gift for my friends daughter. Thank you so much.
Nupur Chawla
Ordered the personalized Red Bus Light. My son loves it. He puts it on every night and falls asleep. Thank you so much Farah.